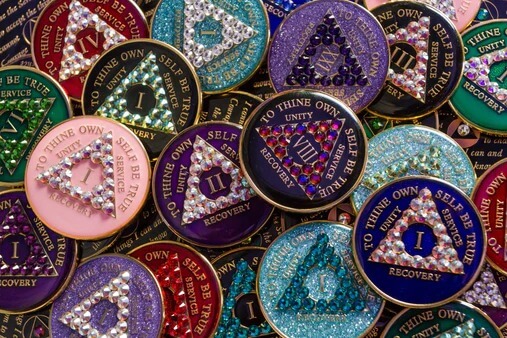 Welcome to our new blog! We are thrilled to have you here and excited to share with you all the wonderful products we offer in our ecommerce gift store, specializing in alcoholics anonymous and narcotics anonymous medallions, sobriety jewelry, program literature, sober greeting cards, and more recovery-related gifts. We believe that every sober birthday is a major milestone that deserves to be celebrated, and we are here to help you do just that.
At Medallions & More, we understand the importance of celebrating sober birthdays. These special occasions mark another year of sobriety, a journey that is filled with challenges and triumphs. Celebrating these milestones is a great way to recognize the hard work and dedication that goes into achieving and maintaining sobriety. It also serves as a reminder of how far you've come and encourages you to keep going.
We want to position ourselves as the authority on sober gifting. Our extensive collection of AA and NA medallions, sobriety jewelry, program literature, and other recovery-related gifts are carefully curated to meet the needs of our customers. Whether you're shopping for yourself or a loved one, we have everything you need to celebrate sober milestones in style.
We understand that last-minute shopping can be stressful, but we've got you covered. We guarantee that all items are in stock and ready to ship, so you can shop with confidence knowing that your gifts will arrive on time. We also offer a huge selection of products for both men and women, ensuring that you'll find the perfect gift for anyone in your life who is celebrating a sober milestone.
And last but not least, we are committed to offering the lowest prices on all our medallions. We believe that everyone should be able to celebrate their sober milestones without breaking the bank. That's why we strive to keep our prices affordable, so you can shop with ease and confidence.
Thank you for choosing us as your one-stop-shop for buying gifts of sobriety. We look forward to serving you and helping you celebrate all of life's sober milestones. Stay tuned for more tips and insights on our blog, and don't hesitate to reach out if you have any questions or comments. We're always here to help!